It's the year 2022, and technology has changed a lot. Mobile apps have become the best tool for businesses, bringing in three times as much money as websites. But many businesses are still stuck with websites because building apps is hard and expensive, so they either don't make them or spend a lot more time and money on them than they should.
This is mostly because they don't know about the latest technologies, tools, and software for making apps, which are making app development easier for everyone.
So, how do you make an app that gets people to use it and buy things without breaking your budget? Let's look through the blog to find out.
How Much Does Making an App Cost in 2022?
Costs of Making an App
Let's start by figuring out how much it costs to make mobile apps right now. Most of the time, the costs can be broken down into three stages. These are talked about below:
During the pre-launch phase, there are costs for market research, such as researching competitors, customers, and app ideas, making marketing buzz, and more.
In the development phase, costs include making prototypes, building the app, putting all the ideas and features of the app into action, etc.
During the launch phase, you have to pay for things like Apple App Store and Google Play Store fees, marketing costs, launch events, etc.
After the app is out, the next step is to market and maintain it.
But the real thing to think about is how much it will cost to make the app since you can control almost all of the other costs. What matters most is how much it costs to make and keep an app running. This depends on several things, like:
The type of app, its features, and how it works
How big the app is and what it does
Picked method or tool for making an app
It may come as a big surprise to learn that the cost of making an app can range from USD 1,000 to USD 500,000 per year. All of it depends on what you want and what decisions you make as you build the app.
UI and UX designers, coders or developers, copywriters, and researchers make up the bulk of the development cost. Some companies build apps in-house by hiring full-time or freelance developers. Other companies often hire development agencies to do the job.
But if you want to develop things in-house, you will also need the right tools and infrastructure, which may include expensive software and other tools.
You can also take a hybrid approach, where some of the tasks are done by your employees and the ones you can't do are done by someone else.
No matter what you choose, the price will depend on a number of other things, like the type or category of the app, the number and complexity of its features and functions, and more.
Cost depends on the Method used
As we've already talked about, how you go about making an app can affect how much it costs you overall. For example, a simple app can cost around USD 40,000, while a complicated one can cost up to USD 300,000 or more.
Also, whether you use a custom app development agency or a do-it-yourself app builder with no coding will have a big effect on your development costs. The average rate for a developer in the US is between $100 and $150 per hour. But many do-it-yourself app builders may charge less per month.
Costs depend on the Business

Now, let's find out how much an app would cost based on its category and industry type. The price can also change based on the industry and the type of app, such as e-commerce or games. The following are some examples:
Simple apps like calculators and quiz games cost between $10,000 and $15,000.
Apps that use a lot of data, like weather and navigation apps, cost between $15,000 and $20,000.
Apps for loyalty management and point-of-sale (POS) management cost between USD 40,000 and USD 80,000.
$60,000 to $300,000 for social networking, dating, and community apps.
Apps for eCommerce and on-demand services: $60,000 to $300,000.
Ticketing, event booking, and marketplace apps: $150,000 to $300,000.
These are just a few examples based on everyday situations. Costs can vary depending on other complicated details and logistics.
Cost based on What it has
The best app has a lot of different functions and features. Even if you're just making an MVP (minimum viable product), you'll need to make a list of all the features you need that will determine how your app works and how useful it is, and then implement them all.
Now, the price of the app can vary a lot depending on what features you add. In fact, every extra feature can add hundreds of dollars to the cost of your app.
For example, a login and sign-up feature alone could cost you between $1,200 and $1,600, while more complicated and time-consuming features like payment gateways and push notifications can raise the costs even more.
How much does it cost to make an app for your phone?
Now let's talk about the most important part, which is app development. Even though it may be easier for big businesses and establishments to spend hundreds of dollars on a complicated app, not every brand has the resources to do the same. Also, it's not very smart.
Also, you need to know all of your choices before you can make one. So, let's look into everything and make this worth your time.
Choose the method that works best for you, and get the app your business needs.
#1: Do-it-Yourself App Builder Software
More than 1.5 billion websites exist, but there are only about 9 million mobile apps. This is when the demand for apps is so high that they make three times as much money and get three times as many visitors as websites.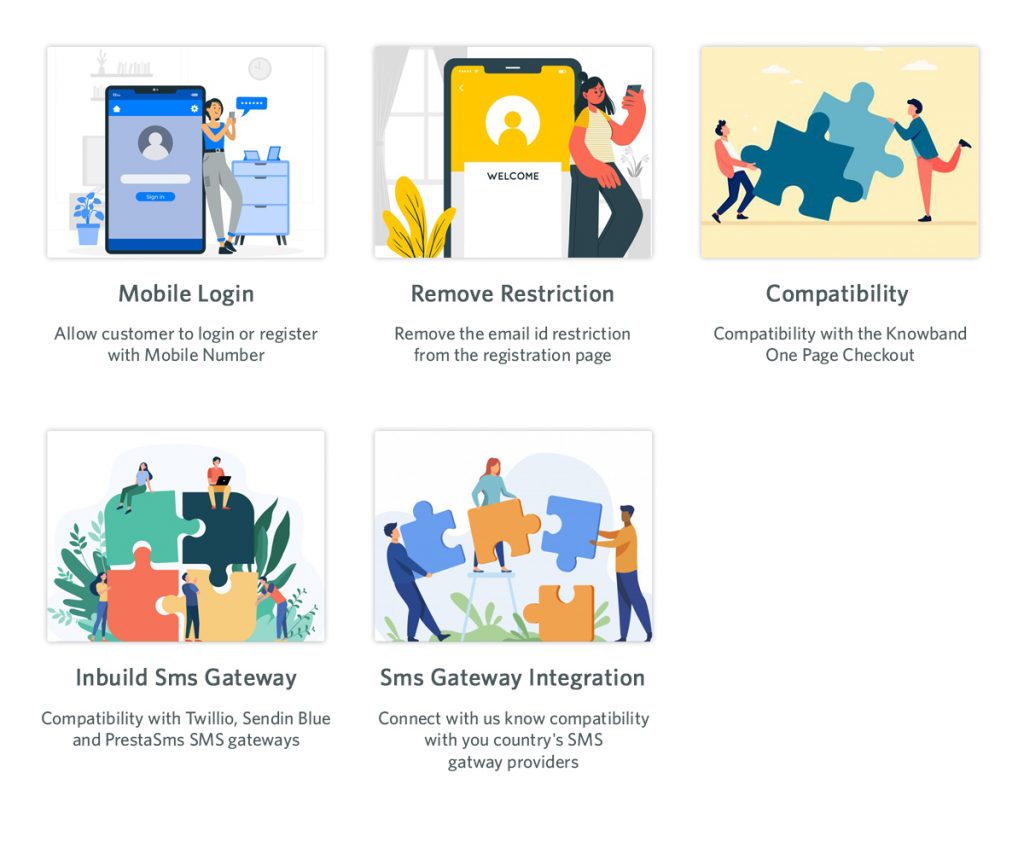 But the huge difference in numbers shows that the current and traditional ways of making apps haven't been able to keep up with the growing demand for apps and meet the needs of consumers. This is going to change now that you can make your own apps without writing any code.
These app builders put the power of app development in everyone's hands. Now, anyone can build their own app with a small amount of time, money, and effort.
DIY app builders have really changed the way apps are made, and most of them are just as good at making powerful apps as any other traditional method.
These tools have everything you need to make great apps in one place, and some of them take the experience up a few notches while still being easy to use and cheap. You can look into this option if you want the best apps for your business that are cheap and easy to keep up with.
#2: App builders with low code (basic programming skills required)
You can use this method to make an app if you are willing to go through a learning curve and wait a few weeks or months. You can sign up for a low-code development platform, learn their programming language and techniques, and then build an app. But this is only suggested for people who have already learned how to code.
If you don't know much about technology or don't want to spend weeks learning a new tool, this might not be the best choice for you. Even though it might be cheaper than custom app development, it is still not worth the time and effort when compared to more advanced DIY technologies.
#3: Custom App Development

There are two ways to go about making a custom app. Here is more about these two methods:
i) Hire Custom App development agencies
There are companies that help people hire different professionals by putting them all together in one place. You will need to tell the agency what you want, and then their team will do the work.
But this can also lead to high costs and long wait times. Also, not every agency has experts in every field. So, if you try to cut costs, it could hurt the quality of your app as a whole.
The agencies also have huge backlogs, which means you might have to wait in virtual lines to get your app, missing out on all the great mobile commerce opportunities you could have taken advantage of if you had your app on time.
ii) Get in freelance developers & designers
This is the most common choice, but it's not a very good one. You will have to hire your own team of developers and other professionals, like UI and UX designers, coders, feature experts, copywriters, and more. But it doesn't make much sense to hire a team to make just one or a few apps.
You can hire freelancers by the hour, but that can be very expensive, and having such a diverse group of people on your team could make it hard to make decisions and stay consistent. Also, with such a mixed team, it might cost more, in the long run, to keep the app running.
Overview
As you can see, custom app development is not only the most expensive, but it also takes a lot longer than the traditional way to make an app. It also gives you the least power and control over the process as a whole.
While low code may be cheaper than custom app development, it is still only good for people who know how to code and want a more streamlined way to code their app on an integrated platform.
But we think the best is the new DIY technology that doesn't require code and lets you make apps with the least amount of time, effort, and money. It also needs less maintenance, but you still have a lot of power over the whole process.
Five Things to Think About Before Deciding on No-Code App Development
Now that you know how much app development costs and how it's done, you can choose your path and get an app that will give your business a new edge. You can start small with your mCommerce business and then grow it to new heights.

You can use a mobile app builder like Knowband to make your own app without having to know how to code. Here, you can make the app, add features, and customize it. 
Also, you won't have to wait for months to get your app. You can instead make an app in a few days and send it to the app stores for review. You will save time and money that you can put toward other parts of your business.
Wrapping up!
Enjoyed what you just read? Choose what you like best and make the app of your dreams. You can also use the free Knowband mobile app maker demo to test the functionality and see how it will look. This is one of the best ways to make an app for your website and get your business on the phones of your customers.
So, start now, and you'll be able to move quickly from the web to an app. Start your app, and then start promoting and marketing it. Start a full-fledged mobile commerce business by getting hundreds of downloads.