If you enjoy making crafts and have ever contemplated selling them online, you've certainly thought about utilizing Etsy at some point. This is hardly surprising given that Etsy, one of the best online marketplaces for selling handmade goods, has more than 4.3 million active merchants.
But what happens once you begin earning money using the platform? You can soon find yourself looking up how to scale up an Etsy business.
How to Increase your Etsy business's size?
Opening your store, if you haven't already, is the first step in scaling up. Once your store has officially opened for business, your next step is to market it and drive as many customers as you can to its website. I sought real Etsy store owners who are actually carrying out your desired actions in order to assist with that.
Let's get started with their top advice for expanding your Etsy shop now!
How to Scale up and Expand an Etsy Store?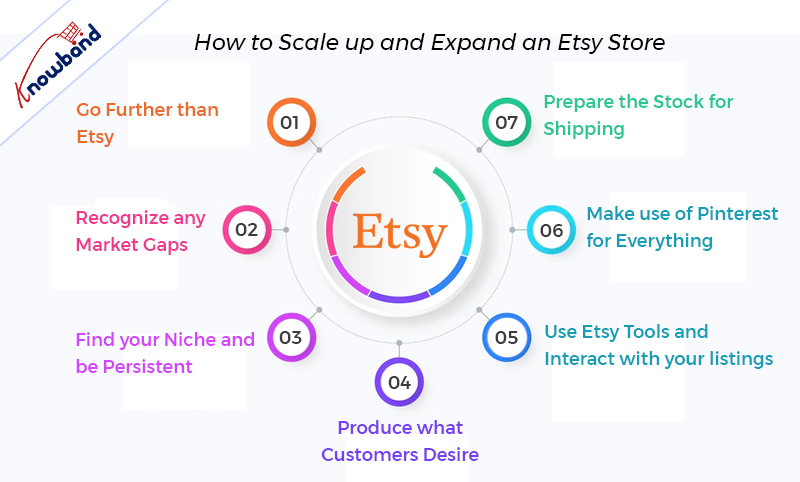 Uncertain about how to expand your Etsy store? Take a look at these eight scaling-up tips.
1. Prepare the Stock for Shipping

Having ready-to-ship stock on hand [always] for quick processing times is the one piece of advice for scaling and increasing sales. In the Amazon era, more and more customers are anticipating prompt shipments. The majority of Etsy sellers run small, family-run businesses, and we rely on outside couriers. As a result, shipping times are beyond our control. Processing times can, however, be managed.
2. Make use of Pinterest for everything
The other piece of advice is to pin each image from each listing to Pinterest. In this way, you can use Pinterest's search engine in conjunction with Etsy's fantastic search engine. Half of my traffic to my shop comes from Pinterest.
3. Use Etsy tools and Interact with your listings.
The following advice for anyone looking to expand their business is to interact with your listings and use the resources Etsy provides its sellers. It doesn't matter how many listings you post; if you don't interact with them and let them sit, no one will find your store.
Continue to update and add new listings, and share and tag products using the Etsy platform's social media tools to drive traffic to your store.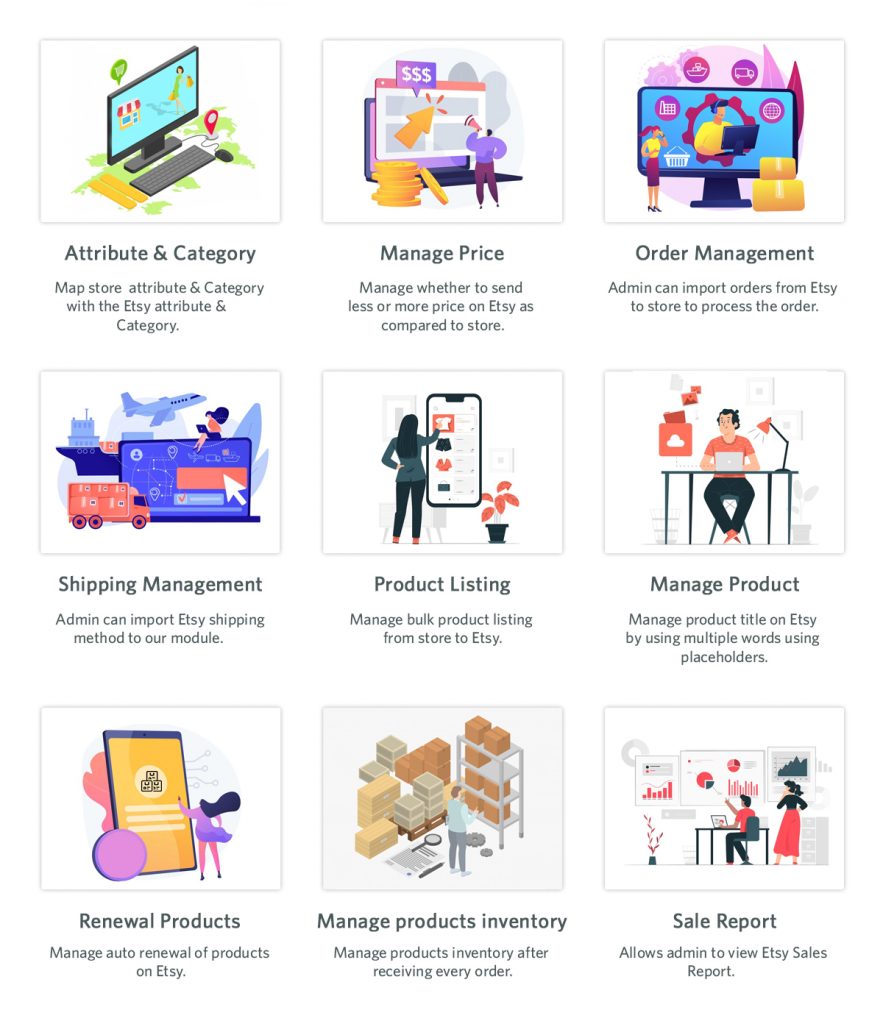 4. Produce what Customers Desire
Make items that customers want and connect with if you want to grow your business. Lean hard into your brand's focal point.
5. Find your Niche and be Persistent
The initial step was to encourage visitors to come. Never be afraid to promote yourself, anywhere. Discover your ideal niche by conducting research. Enjoy the process while doing what you love! Most significantly, every order is significant. Don't regard any order as being small.

6. Recognize any Market Gaps
Simply listing the same thing as everyone else won't get you any attention, so avoid doing that. Find something that people do want instead, but there is nothing "great" about it, and it is still selling. Create a product in that market and use those keywords to target it, and you'll have a much better chance of seeing a lot of sales. The secret to being featured on Etsy is identifying market gaps.
7. Go further than Etsy!
The secret to growing your business is to branch out elsewhere. If someone asks where they bought your product, your customers won't be able to recall your store. They'll always say "Etsy," period.
Here, building a brand is the key to scaling and expanding an Etsy business. Previously a small market, Etsy is now overrun with sellers hoping to make a quick buck. You will be able to compete on a long-term scale and outperform your competitors by creating a genuine brand and building an audience that adores it.
Use Integration to Connect your Etsy Store to your Website

Get your own website and start developing your online store once you're ready to expand beyond Etsy. You can quickly build a dynamic website that gives you the ability to expand and become more visible with templates made to help you sell and integrate with marketplaces like eBay, Walmart, Amazon, and even Etsy.
Final Words
I think you'll be much closer to scaling up your business now that we've covered so much ground in this post. Despite its enormous popularity, keep in mind that this platform is not your ultimate goal. You are capable of so much more, and your customers are in need of the fascinating homemade goods you are producing. Cheers to your expanded success!